You are here

Carl W. Hulick
Carl W. Hulick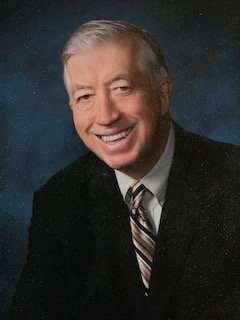 Chairman of the Advisory Board
After Harvard Business School, Carl joined Dean Witter's Los Angeles office as an account executive. That was the beginning of 50 years in the investment business, primarily with Dean Witter. He managed offices in Pasadena, Beverly Hills, and Los Angeles. He supervised the training of hundreds of account executives over the years. During the early 1980s he was appointed Executive Director of Marketing in Witter's New York office just at the time Sears, Roebuck & Co. acquired the firm.
Subsequently, he was in charge of the project to establish financial service centers in 300 Sears stores. The strategy was mocked by the press as "Stocks and Sox; Bonds and Brassieres." The Sears's 1982, $770 million investment became a $3.5 billion public offering and distribution of Dean Witter stock to shareholders in 1993. In 1997, Dean Witter merged with Morgan Stanley, the investment banking firm that had managed the valuation and stock sale to the public. Carl retired from Dean Witter, Morgan Stanley, Inc. in 2002 but still keeps up to date managing a few accounts for family and friends.
Carl is an active member with the Stanford Associates, Huntington Library & Gardens Associates, and The Stanford Hoover Institution Council. He is also a former chairman and board member of Hillsides, a Pasadena facility dedicated to providing a safe place for abused children.
Carl is an active Angel investor and has served on the board of several start-up companies.
Education and Certifications
Stanford University, B.A., 1956
Harvard Business School, M.B.A., 1962