You are here

Investment Management
Investment Management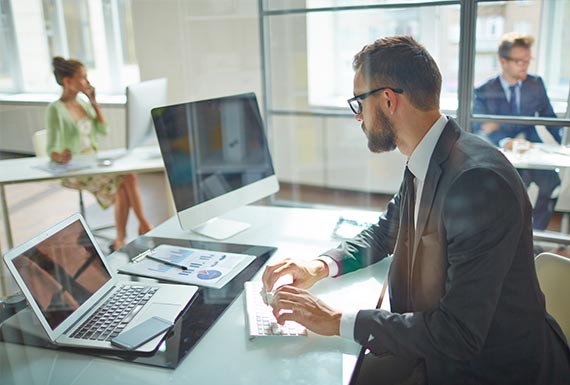 Our mission is to protect, preserve and grow the wealth of our clients.
We believe in a stable and sustainable investment philosophy that aims to help our clients grow their wealth by preserving capital, and by taking calculated risks to take advantage of opportunities we identify.
Our research is geared toward creating portfolios that will outperform the market over the course of a full economic cycle while limiting volatility during downturns.
Our flexible and comprehensive investment platform provides our clients' access to a variety of investment solutions, both proprietary and nonproprietary, across numerous domestic and global asset classes. A hallmark of our investment management services is our ability to truly customize not only your investment plan but also the individual strategies within your plan.
The Holly Street Wealth Advisors Investment Management team has over 125 years of combined investment management experience.
Our Wealth Planning Services
A few simple rules. Timeless values
Invest for the long term in funds and pooled investment strategies managed by firms and individuals we understand in depth
Diversification among managers and asset classes enhances risk management
Focus on wealth maximization through solidly performing equity and income strategies (our long-term "Core" strategies)
Utilize tactical strategies to address unique medium-term opportunities
Ongoing risk-based screening of portfolio volatility vs. client risk tolerances
Investment Process Overview
Process increases likelihood of reaching expected outcomes
Start with the Big Picture
Economic Outlook
Market Assessments
Pay Attention to Details
Consistent with a client's plan, build a portfolio with a high likelihood of meeting desired objectives
50-80% core strategic holdings with the balance in non-core tactical allocations
Allocate across cash, equities, bonds and alternatives (for appropriately sophisticated clients.)
Deep understanding of managers philosophy and process
Select products that are cost effective and tax efficient
Consider risk allocations in construction
Implement
Execution through top-rated broker/custodians
Adjust tactical strategies when major market and economic shifts occur
We provide investment consulting services tailored to each client's individual needs.
Each client has a customized investment portfolio utilizing the following:
Flexible portfolio construction
We utilize an open architecture platform to provide access to all asset classes including equities, ETF's, mutual funds, separately managed accounts, fixed income, and alternative investments.
Manager search and selection
Our Investment Committee is dedicated to objectively identifying and qualifying candidates for the Holly Street Wealth Advisors investment platform. Our team meets regularly to review all of our third-party managers and our own internal proprietary separately managed account strategies.